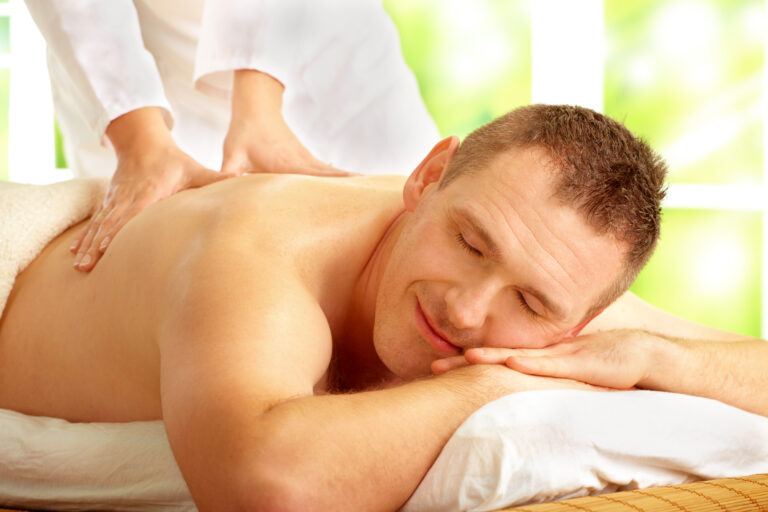 Anyone who has ever experienced a good therapeutic massage can tell you unequivocally, that the benefits are tremendous. They don't need scientific proof of its effectiveness to convince them! However, since we appear to be a nation of people demanding research-proven everything to convince us, fortunately, in the massage industry, there is ample proof! On the Massage Therapy Foundation website alone (www.massagetherapyfoundation.org)
there is enough research data to keep you swimming for innumerable hours, satisfying even the most skeptical minds.
For those who are just interested in how it works, what it is good for and other information, read on.
Massage is a form of treatment that uses the hands to manipulate the soft tissues of the body to relieve muscle tension and stiffness, reduce stress, promote calmness and stimulate healing. Although massage has a wonderful affect on the body and mind as a whole, it has a particularly beneficial effect on the musculo-skeletal tissues, on blood and lymph circulation and on the nervous system.
There are more than 100 different massage and body work techniques ranging from gentle stroking, to deeper kneading of the muscles and soft tissues, to very deep and intense techniques. Massage has been around for healing purposes, dating back to Chinese medical literature for 4,000 years. In Traditional Chinese Medicine (TCM), there are many different variations from "Tui Na", a more manipulative type massage to techniques as we know it today, similar to a Swedish massage.
Massage has been used as an integral part of the healing process for centuries. While the following list of benefits is impressive, it is by no means exhaustive. There are both physical and mental benefits of massage. They are as follows:
Assists in reducing tight muscles, muscle tension and stiffness
Promotes relaxation and helps to relieve stress
Improves healing of trauma, particularly strained or sprained muscles/ligaments, reduces pain and swelling, reduces muscle spasms, and helps reduce the formation of scar tissue and adhesions
Can enhance athletic performance as well as treat injuries sustained during sports activities
Improves range of motion of joints, improving flexibility
Relieves tension headaches
Enhances circulation of blood and lymph fluids
Improves posture
Reduces rehabilitation time after an injury or after surgery
Treats many musculo-skeletal problems
Promotes deeper breathing
Alleviates common discomforts of pregnancy
Assists in the reduction of blood pressure
Improves the health and nourishment of the skin
Supports healthier immune system response
Helps patient feel calmer and more centered
Improves mental alertness, yet in a relaxed way
Calms mental stress
Supports the body's ability to monitor stress and respond appropriately
Enhances focused thinking and creativity
Fosters a sense of well being
Satisfies the need for a caring and nurturing touch
Helps with feeling peace of mind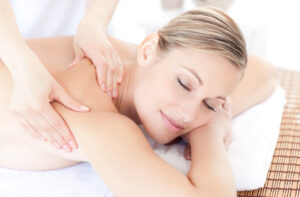 With all of the mental and physical benefits massage offers, it is no wonder that it is one of the most sought after treatments today. More than 125,000 massage therapists are licensed in the U.S. today, with more than 80 million massages administered.
Massage therapists are generally recognized as competent health care providers. They have a responsibility to support the therapeutic goals of the client, as does the client have responsibilities as well.
It is the responsibility of the person receiving the massage to communicate with the massage therapist the type of massage and intensity preferred. This is usually done at the beginning, but also, as all massage therapists have different techniques and different degrees of strength, it is essential to communicate all the way through if more or less pressure is preferred.
As with most health-promoting programs, a succession of treatments provides the greatest and longest results. However, if just one relaxing treatment is on your agenda, you will be very happy with your massage. We count on you to be as happy as the many others who receive this wonderful treatment modality!
Meet Your Massage Therapist
- Kristen Peterson
Kristen Peterson has a passion to live a full life and help others live their best life as well. She believes in the power of positive, healthy touch and wants to help her clients achieve their best mental and physical health possible.
Kristen is a graduate of the American Institute of Clinical Massage, which provides an excellent training program that exceeds the national average. At AICM she completed a 750 hour program, which included 180 clinic hours.
Kristen has been a great addition to the Vital Health team. We have received excellent feedback on her professionalism and high quality massage. See below for reviews.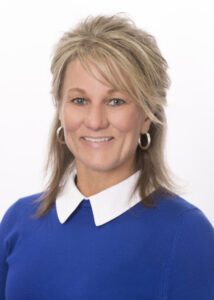 "I couldn't have asked for a better present from my husband. I couldn't have asked for a better massage. Kristen was wonderful. She is top notch. I will be seeing her again. Slept like a baby that night. Loved the lotion she used. Thank you Vital Health for adding her to your staff. She is wonderful!!!!!"
"If you want an awesome massage, Kristen at Vital Health is your masseuse! It was very relaxing and she released a lot of muscular stress."
"I feel great and super relaxed. Thank you!"
"What a wonderful massage. I've named Kristen "magic fingers" because her massage felt magical. Thank you!"
"Comfortable pressure. A heavenly massage. Very personable, friendly."